High Frequency Vibrating Filter Screen
---
High frequency vibrating filter screen is specially used for sieving glaze, pigment, oil paint, ceramic slurry and other highly viscous fluids in very fine mesh size.
Model: GPS 450, GPS 600, GPS 800, GPS 1000, GPS1200
Material: Stainless Steel,
Mesh Size: Customized
High Frequency Vibrating Filter Screen is one kind of vibration dewatering and filtering screen machine. With high frequency vibration motor and super fine mesh screen and special outlet design, it has a wide application for slurry or pulp or liquid type filtering and dewatering. It is designed and built to solve the most difficult classifying, separating and dewatering problems, Especially better performance for ceramic mud screening.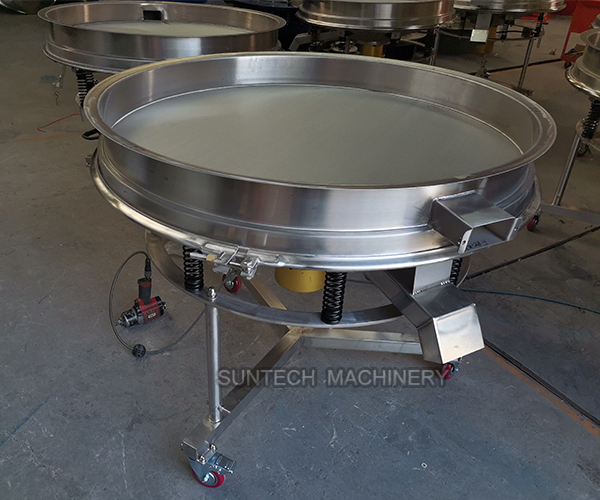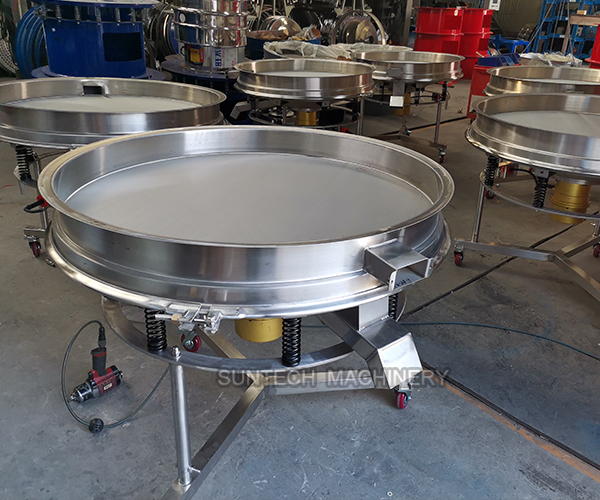 high efficiency and high sieving accuracy
2. Sieve plate with unique structure ,easy to install
3. Inner food grade polished surface treatment.
4. As smallest as 0.01MM mesh size.
5. Up to 1200 liter capacity.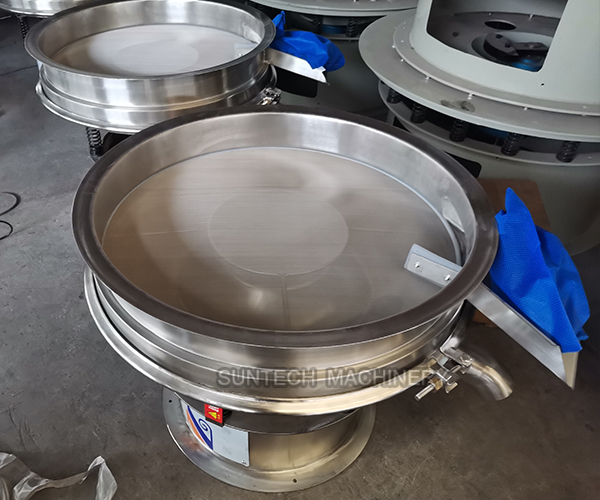 It has the features of high frequency, low amplitude and low noise, which make fine material oscillate at a high speed on screen surface, break slurry's surface tension, increase contact frequency of material and screen mesh, thus raise screening and filtering efficiency greatly.
| | | | | | |
| --- | --- | --- | --- | --- | --- |
| Model | Power(Kw) | Effective diameter(MM) | Packing size(mm) | Layer | Weight |
| GPS-450 | 0.25 | 420 | 580*580*660 | 1-2 | 50kg |
| GPS-600 | 0.37 | 560 | 800*800*780 | 1-2 | 65kg |
| GPS-800 | 0.55 | 760 | 900*900*930 | 1-2 | 78kg |
| GPS-1000 | 0.75 | 1000 | 1160*1160*1030 | 1-2 | 130kg |
| GPS-1200 | 1.1 | 1130 | 1360*1360*1160 | 1-2 | 170kg |
Customers Installation Site