Direct Discharging Vibrating Screen
---
Direct discharge vibrating screen is mainly for coarse granules sieving or scalping, it is generally equipped with 1 layer, and fine powder will discharged from the bottom outlet. It has the features of large handling capacity.
Model: ZPS-600, ZPS-800, ZPS-1000, ZPS-1200, ZPS-1500, ZPS-1800
Layers: 1-2
Machine Material: Contact Parts Stainless Steel, Full Stainless Steel
Mesh Size: Customized
Direct Discharging Vibrating Screen is one kind of round type straight flow vibrating screen separator. It is mainly equipped with 1 layer for 2 different powder size sieving, better performance for coarse powder screening or wet and dry scalping, like wheat flour, washing powder, starch etc . With two vibration motor mounted at both side of the machine as the vibration source and under size outlet downward structure, It has larger sieving capacity then the general rotary vibrating screen. It is ideally suitable for pre-screening in many food and pharmaceutical industry and easy to compound the production line with bag discharging station for screening of raw ingredients.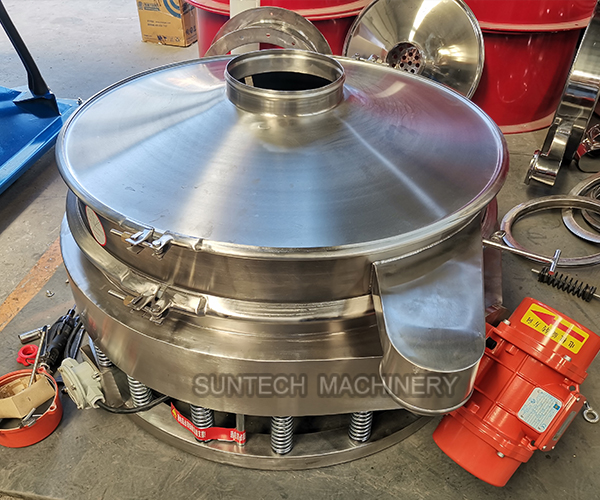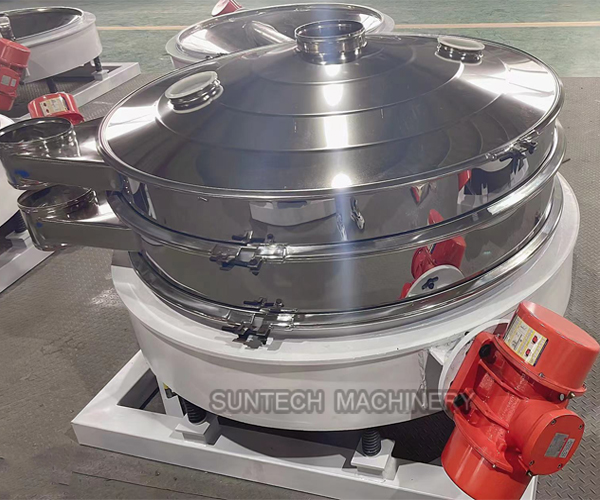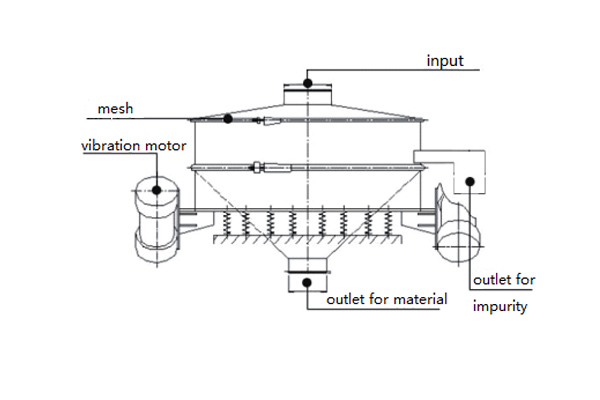 Simple and compact structure , easy maintenance
High Capacity at 3-5 times output than general screen
High Accuracy at 98% sieving purity
Easy to connect with production line
Product number
power

(kW)

Motor speed

(r/min)

Screen diameter

(mm)

Dimensions

(mm)

ZPS-600
2×0.18
1460
Φ560
1150×600×550
ZPS-800
2×0.18
1460
Φ760
1360×800×600
ZPS-1000
2×0.25
1460
Φ930
1600×1000×700
ZPS-1200
2×0.55
1460
Φ1160
2000×1200×900
ZPS-1500
2×0.75
1460
Φ1430
2350×1500×1000