Gyratory Screen
---
Gyratory screen is used for high precision and large-capacity screening for 40 μm~10mm granules. It can be used in the screening of thousands of materials such as salt, sugar, soda ash, silica sand, ceramsite sand, urea, glass beads, alumina, clay, limestone etc.
Model: PXZS1225, PXZS1230, PXZS1525, PXZS1530, PXZS1536, PXZS1830, PXZS1840
Machine Material: Stainless Steel, Carbon Steel
Mesh Size: Customized
Gyratory Screener is designed to provide precise and accurate sieving of material ,it adopts eccentric mechanism which drives the material on the screen surface do uniform gyratory reciprocating swing motion. The screen case with an inclination of 4-9 degrees, the materials are spread and stratified on the full screen surface, it working begins with a horizontal circular motion, gradually changes to elliptical motion at the center, keeping the material in constant contact with the screen surface without deterioration and finally to a straight-line motion at the discharge end flow out from each outlet.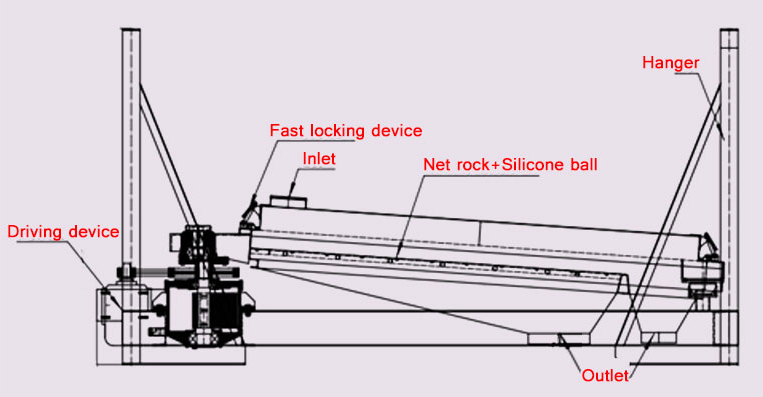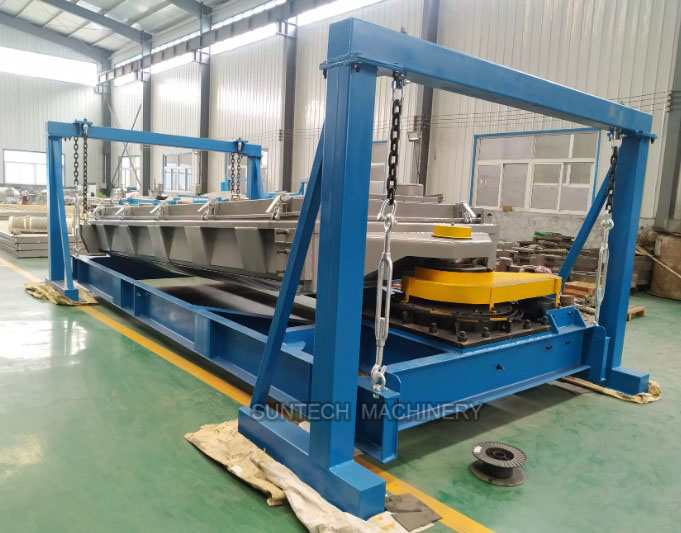 Fast Locking Device easy to open the cover to inspect and maintain machine.
Belt Actuating Device: Adopts belt driving, move smoothly, lose noise.
View port Design for observing sieving process.
Bouncing Ball Cleaning System and PU rings for cleaning screen easily.
| | | | | | | | |
| --- | --- | --- | --- | --- | --- | --- | --- |
| Model | Screen Surface Area (m2) | Layers NO. | Feeding Size (mm) | Amplitude (mm) | Frequency (r/min) | Model of Motor | Power (Kw) |
| PXZS1225 | 1200×2500 | 1-3 | <15 | 75-90 | 1450 | Y132S-4 | 5.5 |
| PXZS1230 | 1200×3000 | 1-3 | <15 | 75-90 | 1450 | Y132S-4 | 5.5 |
| PXZS1236 | 1200×3600 | 1-3 | <15 | 75-90 | 1450 | Y132S-4 | 5.5 |
| PXZS1525 | 1500×2500 | 1-3 | <15 | 75-90 | 1450 | Y132S-4 | 5.5 |
| PXZS1530 | 1500×3000 | 1-3 | <15 | 75-90 | 1450 | Y132S-4 | 5.5 |
| PXZS1536 | 1500×3600 | 1-3 | <15 | 75-90 | 1450 | Y132S-4 | 5.5 |
| PXZS1830 | 1800×3000 | 1-3 | <20 | 75-90 | 750 | Y160L-8 | 7.5 |
| PXZS1836 | 1800×3600 | 1-3 | <20 | 75-90 | 750 | Y160L-8 | 7.5 |
| PXZS1840 | 1800×4000 | 1-3 | <20 | 75-90 | 750 | Y160L-8 | 7.5 |
| PXZS2036 | 2000×3600 | 1-3 | <20 | 75-90 | 750 | Y160L-8 | 7.5 |
| PXZS1840 | 2000×4000 | 1-3 | <20 | 75-90 | 750 | Y160L-8 | 7.5 |